5 Key Skills Needed to Become an Excellent Educator
5 Key Skills Needed to Become an Excellent Educator
During early childhood education, little ones have the incredible opportunity to learn fundamental skills. And this time in our kids' school lives is crucial to their proper development. That's why it's so important to have excellent school educators. But what exactly makes a teacher exceptional? In this article, we look at 5 key skills that a person must possess to be an extraordinary and effective educator.
1. Communication
Listening, expressing and interpreting what the other person says is necessary for both teachers and learners. Thus, since the classroom is an environment that generates a varied exchange of information, the importance of good communication becomes obvious.
 Today's teachers must be able to articulate their ideas in a variety of spaces in order to effectively convey their knowledge and ensure the understanding of those who listen, read or view their messages. To this end, it is useful to use the different languages available to instruct, persuade, and even motivate children.
2. Creativity
Among the teachers' skills, this one is fundamental in this day and age – after all, new ideas and inventions usually depend on a lot of creativity. It is the educators' job to develop it through specific techniques, such as storytelling exercises and brainstorming activities (preferably in groups).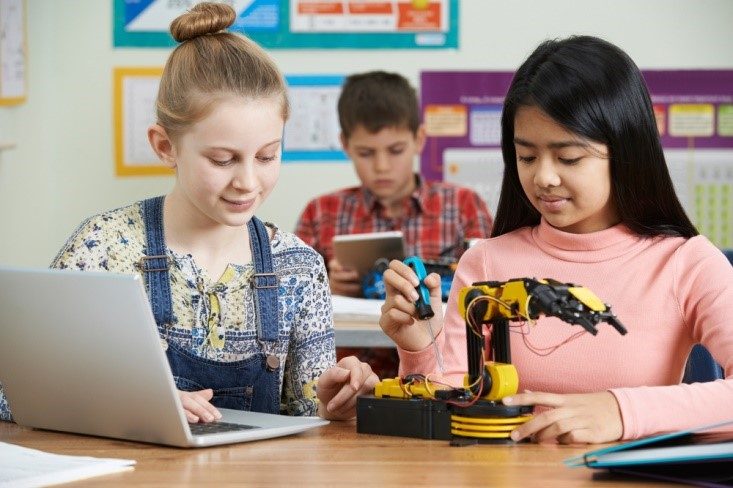 Professionals who are able to work with ideas in several stages (development, refinement, analysis and evaluation) have the ability to stimulate their class to better use their imagination. Students should be accustomed from an early age to exercising their minds and coming up with solutions to certain problems/issues, as these skills will be seen as differentiators in their lives.
3. Collaboration
Knowledge increases when it is shared with others. For this to become a reality, however, it is necessary to have cooperation between all people involved in the educational process: teachers, students and other school staff.
 This collaboration is not included in the list of core competencies for nothing. After all, it is a crucial value in many spaces, both public and private. When worked on in the classroom, it encourages children to respect each other's space, needs, opinions and differences.
 A good way to practice collaboration is to coordinate discussions and activities in a non-partisan way, allowing everyone to present their perspective on the topic. In this way, children understand that their contribution and interest in others can benefit the whole group.
4. Critical Thinking
This skill is defined by structured thinking, the ability to ask the right questions, and the ability to recognize a problem. An interest in examining an issue from different angles is also important.
 All of these characteristics are valuable in research activities, so they must be developed within the class. The educator can include in the lesson plan actions that teach students to adopt a critical attitude towards the information they find in the most diverse media (television, radio, internet, etc.).
5. Innovation
It's impossible to ignore that a large portion of classrooms today is made up of people born in the digital age who are aligned with a connected, information-filled society.
 Knowing this, educators everywhere need to be open to trying out other methods in the classroom, either by experimenting with new teaching techniques, adopting technology resources, or using digital tools (apps, programs, educational websites, games, etc.).
 When used in the right way and for the right purpose, technology in education has several benefits. One of them is the increased interest of the little ones, who are already familiar with this connected world from a very young age.
 This attitude contributes to the process of autonomous learning, in which the child becomes the main person interested in seeking knowledge. This is extremely useful in a world that needs more reflection, questioning and solutions to real problems.
 Finally, as we can see, the skills of the new generation teacher do not depend on major and impossible efforts or investments. In other words, even with few resources, it is possible to innovate and help produce more confident and better prepared young people.
Do you know of any other key skills that are essential for an excellent educator? Share it with us in the comments below!