6 Tips To Make Homework Time More Fun For Kids
6 Tips To Make Homework Time More Fun For Kids
It can be difficult for children to understand the importance of doing homework. Often, homework is more of a burden than an enrichment to their day. You want to motivate your child, but how can you make learning fun? Here are some tips to help you out!
1) Demonstrate Understanding Towards Your Child
Ask which subjects they like and which they dislike. Also, ask how you can help them enjoy learning more. Emphasize what is going well and offer help with subjects your child has difficulty with. If your child has a lot of trouble with a particular subject, his or her enjoyment of learning may be severely compromised. Therefore, try to vary the learning process, such as using mind maps to summarize, or with youtube videos on the subject to be learned. Parents need to provide additional support for less popular/ interesting topics so that their children can learn enjoyably and positively.
2) Do Not Be Overly Concerned With Good or Bad Grades
Studying and doing homework are essential, and numbers are only the result. Of course, you and your child would like to see a good report card, but it all starts with studying and doing homework. Your child can do their best, but they don't necessarily have to get the highest score. Praise the process, not just the number. This will make learning fun and keep motivation high.
3) Plan Tasks in a Positive Way
Planning is essential to help children do their homework; the teenage brain is not yet capable of fully independent planning. Therefore, it is imperative to have a clear plan. A homework calendar provides an overview and a strategic study plan for test week. Unfortunately, "planning" does not have a trendy reputation among teenagers. It is up to parents to put a positive spin on this project. Make it a fun, collaborative process. You can even place colored markers on the table and plan the most fun activities. In this way, planning can be a positive outlet for your child, who sometimes has to do lots of homework.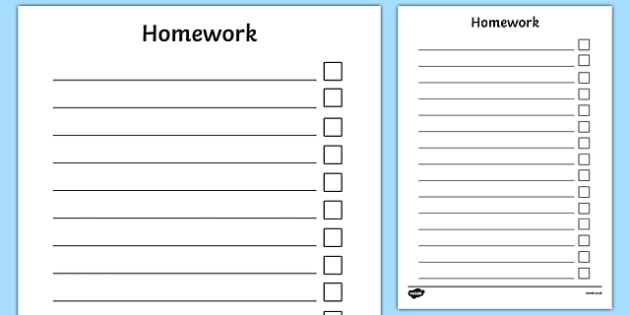 4) Make Homework and Learning Fun and Challenging
For many children, the enjoyment of doing something fades quickly if the benefits are not seen. In addition to praising children's accomplishments, whether large or small, provide feedback on areas for improvement. This will help children healthily challenge themselves. Satisfaction is often long-term, so help your child persevere.
5) Empower Your Child
You may have already noticed that teenagers do not respond well to "must-dos." Since they are becoming independent, it is essential to give them the responsibility they need. For example, when your child plans homework, ask him or her why they plan it that way. Discuss together what still needs to be done. This will give children the responsibility and freedom they want and make learning more enjoyable.
6) Set Aside an Hour for Homework
As parents, we are often busy. We juggle work and caring for our families and are exhausted at the end of the day. Thus, we do not have another job or other tasks to look forward to. When we come home from work and do the dishes, we usually lose our energy. Asking a child about homework, tests, and schedules often no longer works.
The trick is to set a specific time for homework. If necessary, discuss with your partner and let your child know who will be available between 7:00 and 8:00 p.m. that day for questions, help, or explanations about the homework or plan. This will provide clarity and reassurance to all parties involved.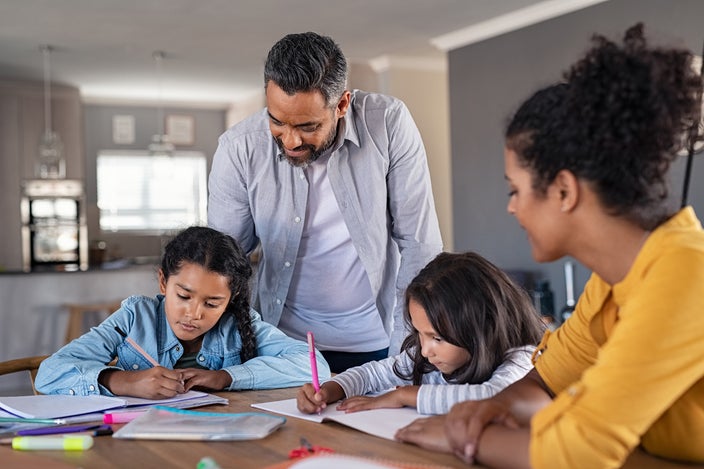 Let us know if these few tips have helped in the comments below and don't hesitate to share any other tips!