9 Study Tips For Adult Learners
9 Study Tips For Adult Learners
After several years of unfamiliarity, it can be difficult to readjust to the study mentality. Still, with a few tips and practical tools, you'll be studying effectively again in no time.
1) Set Clear Goals
People who resume their studies as adults often have a clear idea of the career they want to pursue. Courses that are not immediately promising are a waste of time and money. It is important to focus all efforts on achieving success through good education.
Without clear goals and structure, it is easy to lose focus. Practical goal setting puts you in the driver's seat with the ability to shape your life in the direction you want. Goals need to be set, monitored, and carefully reviewed to achieve them.
2) Manage Your Time Wisely
Adult students often have more work and family commitments than traditional students and may have difficulty completing homework assignments. Solution. Plan ahead. Setting aside a quiet time and place each day to study your notes or finish reading your textbook can help you catch up on your work. Start assignments as soon as you get them in case something comes up close to the due date.
3) Use a Variety of Tools
Remember, if you need help with something, there's not only your textbooks. Many libraries offer several services and programs available to you. Be sure to check the course site regularly, as professors often post additional information, links, and study notes on the class Blackboard site. Also, visit other online resources.
4) Keep a Good Balance
Don't forget to take a break every once in a while! Getting caught up in studying or other commitments that make studying difficult is easy. Take opportunities to relax on and off campus, and ensure you eat and sleep well. The better you keep your mind sharp, the better your grades will be!
5) Get To Know Your Computer
If you are not confident with computers, it is time to learn how to use them. Most courses you take in college will require you to use a computer to study and complete assignments, and online classes, yes, everything is done on a computer. Get used to it while you can. At the very least, learn how to use Microsoft Word, Internet browsers, course sites, and portals.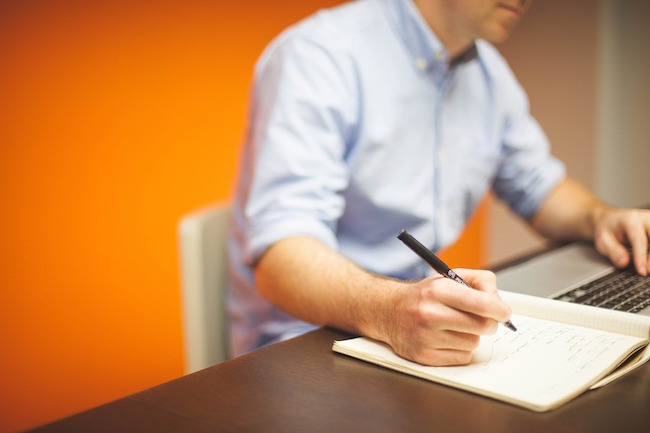 6) Tips for Remembering
There are many ways to learn and remember information, including mnemonics and mapping. Many agree that physical note-taking effectively helps to familiarize yourself with information, so don't be afraid to use a notebook and pen, even if you use a computer more often.
7) Know Where the Wi-Fi Is Located
Students taking adult online education courses should know a few well-known, reliable backup Wi-Fi locations. Once you're aware of it at the local library or a coffee shop, you'll be surprised how widely you can connect.
With Wi-Fi, you can study anywhere, anytime. Read a chapter while eating lunch, solve a problem during soccer practice, or ask a tutor a question on the way home.
8) Challenge Yourself
Don't do it just because it's complicated. Remember, you can always ask for help when you need it. You can ask your teacher, department chair, or anyone else in the college, and if you need a personal tutor, hire one.
9) Meet Other Students
Just because you are a few years older than other students does not mean you cannot socialize with your classmates. Getting together to attend lectures and share notes can strengthen your memory, and sharing homework and exam results can reduce anxiety.
Do you have any other tips? Share it with us in the comments below!